Thursday, February 22, 2018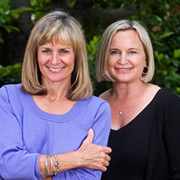 The Iversons: Life Income Becomes a Legacy
Memories of childhood trips to the family beach house in Pajaro Dunes will live on for a lifetime for Milt and Nellie Jo Iverson's four children Ann, Bruce, Kristine, and Steve. But the house has provided much more than memories of family vacations.
With the children grown, Milt and Nellie Jo decided to donate the house to Silicon Valley Community Foundation. The Iversons used the proceeds to establish a charitable remainder trust at the community foundation, providing retirement income during their lifetimes, then creating a charitable legacy for the family when they passed away.
Since their parents' death, daughters Ann Iverson and Kristine Valk work together to administer the donor advised fund created as part of the charitable remainder trust.
"Both of our parents were quite involved in the community all their lives," Ann said. "They taught us so much about giving back to the community."
"This fund has been a tremendous gift. We've become more involved and more educated about our philanthropy, with much less effort than if we tried to do this on our own," Ann said. Ann and Kristine work with the community foundation's staff to handle the fund's tax and administrative burdens, and they rely on the staff to keep up-to-date on critical community needs.
"As we have become more involved in social and environmental causes, it has fostered further involvement through family and friends," Ann added. "Working with the Community Foundation allows us to maximize our impact while bringing us all closer as a family."
Kristine concurred, "I am honored that my parents left this legacy for us and that Silicon Valley Community Foundation has embraced us, involving us and our families as a part of this wonderful organization."
Ann and Kristine are following their parents in making giving a family tradition. The sisters have gotten involved with SV2 also known as the Silicon Valley Social Venture fund, a venture philanthropy giving circle that began as a fund of the community foundation. And they are nurturing the next generation, including their own children in the family's philanthropy.